A Guaranteed Way To Hire Your Next Great Doctor or Vet Tech
Have you been posting your open position on Indeed, the AVMA, social media, but still not attracting applications, or perhaps just not finding the "right fit"? You may have just found the solution!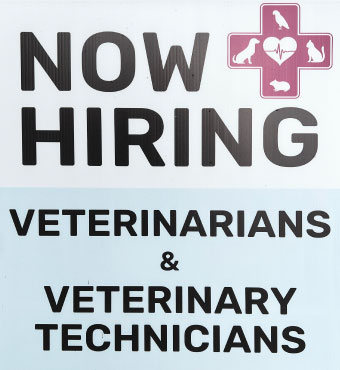 Not only will this solution put your open position in front of nearly every veterinarian and vet tech in the country, but you will also get the expert guidance you need through the steps of how to position your practice and your offer to attract the right candidates in today's market.
You will also get three guarantees to give you peace of mind:
A 90-Day Quick Placement Guarantee
A 90-Day Quick Placement Guarantee
Lifetime Candidate Guarantee
Lifetime Candidate Guarantee
* By filling out the form on this page you are requesting information from a company that specializes in helping veterinary practices attract and hire veterinarians and veterinary technicians. These services are not offered by GeniusVets. Once you submit the form, you will be contacted by a third-party company to schedule a free consultation.
Let's Get You The Help You've Been Looking For!