Veterinary Industry Insiders
a webinar series presented by GeniusVets
Sell, Struggle, or Grow
How will your veterinary practice respond
to the opportunity of a lifetime?
Join us for a conversation with:
Adam Wysocki,
VitusVet
Chad Lane,
EVO Payments, Inc.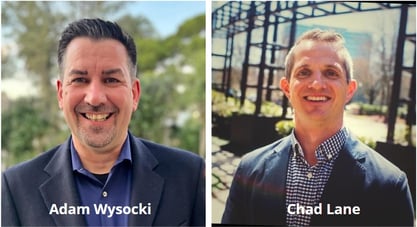 Adam Wysocki Chief Executive Officer at VitusVet, Adam is an organization and technology leader with 30 years of experience leading people, managing organizations, and positioning technology to deliver bottom-line results.
Chad Lane Senior Director Integrated Partners at EVO Payments, Inc. Chad strives to serve others on a daily basis. He believes that success is when you can truly help someone else reach their potential.
In this webinar, we will dive into topics including:
How can a practice owner can protect their pharmacy from competitors
Creating compliance through convenience
Evolving technology for today's veterinary practice
Why payment processors aren't created equal
You may be asking how is this possible—join the webinar to find out!